My 4th!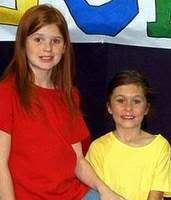 Yesterday morning I called and talked to my girls in Indiana (there for FIVE weeks visiting their dad). They were having a great time. Theyalso enjoying playing with all the animals that he has. It was so good to hear their voices. Hayden talked to both of them on the phone as well. I miss them already!!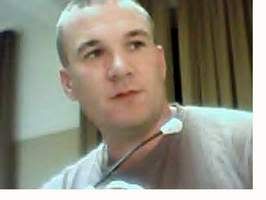 Then about 1:00 pm Jason and I got to talk (and of course Hayden talked to daddy to). I miss Jason soooooooo much!!! It is hard to believe it has already been 5 months since he was activated. Now we just have 5 1/2 more months before he (hopefully) gets to come home for R&R at Christmas. Then another 3 months before this deployment ends (hopefully March 2006 - we dont know this for sure yet either).
To celebrate the 4th, Hayden and I went to a friend's house out in Calera. Her, her husband, and their 19-month-old son were having BBQ and Fireworks. It was basically a "block party" and all their neighbors brought food. We had a really great time.
When Hayden and I got home late last night I checked the called ID and answering machine. On the caller ID was the number of one of the local TV News Stations. They had called about 2:16 pm (must have been when I was loading everything into the car to go to Lauries). They didnt leave a message. They had interviewed me on the News back in February (wife of a deployed solider at Valentines Day). I can only assume they probably wanted to do the same again for "The 4th of July".
Well I am going to finish up this work early today as Hayden and I have errands to run and he wants to go swimming in his little pool too... So have a great day everyone!