I need an answer God!
I talked to my girls yesterday (who are visiting their dad the past 4 weeks in Indiana). I miss them so much! I can't wait until Sunday the 7th when they come back home.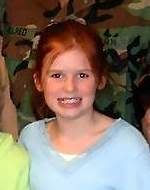 I told Erin (my oldest daughter who is 11) about how I had gone back to our previous church the past two weeks. She got really quiet and asked me if we were going to start going back there. I told her I was wanting to. She sounded so sad and told me she really wanted to go to C****R*** (the church in our local town where we had been visiting when they left to go visit their dad). I told her I would be praying about it and we would see.

Erin is a very shy and sensitive girl and has a hard time making friends. She gets her feelings hurt very easy. Some of the girls at the church we have attended the past five years really were being ugly to Erin at one time. This hurt her deeply and had affected her worship and had caused her to not even want to go to church. I talked with those kids parents and they did quit being ugly to her. BUT now no one will talk to her or play with her. This really hurts her.

However, she seemed to really enjoy the church we were visiting (C****R*** - the one she wants to go back to) because there were kids there that she goes to school with (even though she is not close friends with them, I was hoping that she would open up and get to know some of these girls better). If she is more comfortable in the place that she worships, then maybe she would get more out of worship. She would be fed more, and she would grow! There is a lot available for them in this church too.

Now I have to make the decision on what to do. I have to consider my families needs also. I really really really need to pray about this and need God's guidance. Help me Lord! I need to hear your voice!