What a busy week!!
Wow, I have had an amazingly busy week....such much so that I havent even been able to blog (which we all know that I love to do)!

The girls are doing great in school. Alex is enjoying going to the additional classes for the gifted program and spending extra time at home reading and doing homework. She truly enjoys school and learning.

Erin too is enjoying school (ps. Her self-confidence seems up this week!!). Erin is in the Middle School Choir and they have a trip planned to New York this Spring. She has been busy selling tickets for a pancake breakfast at our local Applebees to raise money for her participation in the trip. She is so excited. She has such a beautiful voice and really enjoys being in the choir.
Hayden is adjusting slowly to 3K (which again is just 3 days a week, usually just 3 hours a day, but on Wednesdays I let him stay 4 hours). He loves to go to school, but sometimes has an authority issue with the teachers. They assured me that he is not the only one and he will adjust.
I have been really really really busy with work this week. Which is a good thing. Doing medical transcription I get paid for the work that I do, so obviously more work is better. However sometimes I am busy busy with work and dont make much because I have to stop so much to do other things. However with no one home for several hours 3 mornings a week it is quiet and I am able to type basically non-stop and this has been a BIG help. So 3K is working out good for Hayden and good for me!!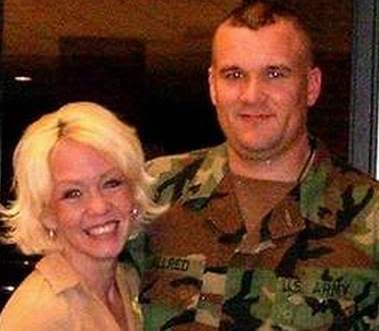 I have been calling Jason daily (as it will be atleast a month - possibly longer - before he gets internet again). So I am having to call him on his cell phone (international call) (the DSN line that he would make outgoing calls on is not working properly). (PS. Thank you to Lisa and her friends in Texas who donated the International Calling cards for me to call Jason!! That is such a wonderful blessing!! Thank you so much!!). It is different to hear Jason's voice over the phone as opposed to the web cam/computer because it is much clearer and there is no delay (on the web cam we often can't hear as good or there is a slight delay or interference because of the distance). So we are actually able to talk without saying "What did you say". hehe. He is doing ok there, still hurting and needing to go see a doctor, but apparenty he says that all has to wait until they are through with training at this base (I dont understand why they have to go through the same training they went through already.. but is stand procedure and must be done..plus it is a different base so I guess that makes sense as things are different). It looks like they will take over MP at this base completly on Sept 1st.. so hopefully after that he will get to go to the doctor.
I am looking forward to this weekend. Tomorrow (Saturday) my mother-in-law and I are taking all the kids back to the waterpark that you have heard me talk about before (Spring Valley Beach). We have had a great time the past two times we have been, and decided to get one more trip in this year.
Sunday we plan on going back to the church we have been going to the past 5 years. There is a special Sermon this sunday and one of the assistant pastors will be speaking. He is an awesome man of God and also teaches one of the Sunday Morning Bible Study classes. He has a beautiful wife and daughter and they are truly a blessing to those who come into contact with them. I am excited about hearing him preach his first sermon.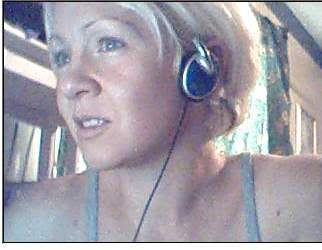 Well I hope you all have a blessed and wonderful day. I will post some more this weekend!