Trick-or-Treat 2005
Hey everyone, we had an awesome time last night. We went to my brother-in-law Mike and his wife Julie's house. They invited a big group of people over and we cooked out and also went trick-or-treating. Here are a few of the pictures I took.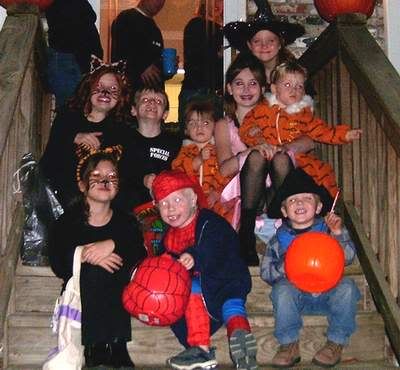 This is the group of kids we took Trick-or-Treating.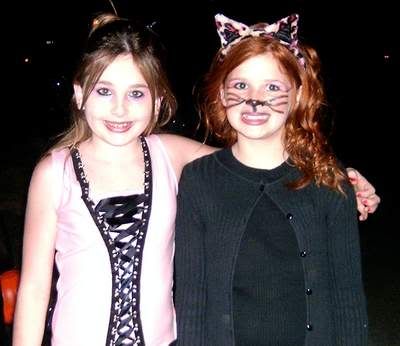 Here is Tori (their cousin) and Erin.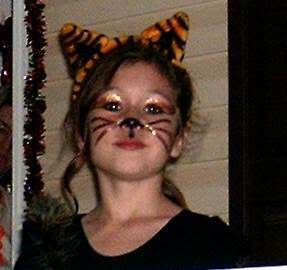 Here is my other kitty, Alex.
My Cowboy, Hayden. The flash washed him out in this pic, but I loved the smile and how the hat was tilted!
Hayden and Chris (their cousin) cathing a ride at the end of the night.
This photo was actually taken at the school party. It is of Presley (my friend Amy's daughter) and Hayden.