It's beginning to look a lot like CHRISTmas
Last night the girls spent the night with their Aunt Kerri. Hayden and I spent time some mommy/son time together watching CHRISTmas shows on ABC Family and we made a batch of CHRISTmas cookies.

This morning we got up and got ready to head to the CHRISTmas parade in our hometown. My (ex)sister-in-law Kerri and my girls met us there, as did my mother-in-law and father-in-law, as well as my brother-in-law, his wife and their kids. The parade was great and the kids got sooo much candy. Several of the floats represented our troops and it really got to me. One float said "I'll be home for Christmas" and I just teared up thinking that in 11 days my Sweetie will be home. Oh how I wish it was for good, but even if it is for TWO weeks it is TWO weeks we will get to spend together.


My friend Amy and her two kids Tyler and Presley (Presley is also in Hayden's class) came over after the CHRISTmas parade and we exchanged gifts. The kids really enjoyed getting together and opening gifts, however Erin told me she didn't feel well. I felt her head and YES you guessed it...she was running a fever!!!!!!!!!!!!! OH NO!!!! I gave Erin some medicine and she went to lay down in her bed. I am hoping the vomiting doesn't come next (although it did with Alex and Hayden).


Then our cat "Cuddles" decided to climb the CHRISTmas tree! uhhhh. She has never done this before. Well the tree almost fell, got dislodged from the base, and it was just a mess. Amy and I tried to straighten the tree up, but it was just to heavy. I leaned the tree over against the wall (for now). We enjoyed a little more time with our company and once they left I started taking down ornaments and lights so I could take apart the tree and put it back up (lights, ornaments and all). THAT is what I am in the middle of doing right now, however I took a little break to come blog for a bit.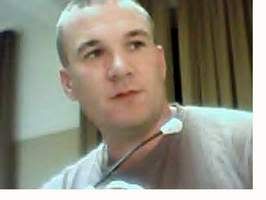 AND I also got to speak to Jason for just a little while today on the web cam. His cam kept locking up so all I could see was a still picture, but at least I could hear his voice. I am so excited about getting to see him in 11 days, yet again I am nervous. I will not want him to return back to Germany, but I know that has to happen (but only until June/2006 - then he comes home for good). I love that man so much!!!!!!


"It's beginning to look a lot like CHRISTmas, every where we go". With all the lights up on the houses and decorations out in the yards, the CHRISTmas music playing on the radio, greeting cards coming in the mail, cookies baking, CHRISTmas parades, CHRISTmas dramas, spending time with friends and family, and YES presents!! Oh how I just love CHRISTmas. Most importantly let us not forget the real reason for the season, the birth of our Lord and Savior Jesus Christ! Share the love that Jesus brought into this world by spending time with family and friends, giving from your hearts, and loving as Christ loved this CHRISTmas season and throughout the new year.

Well I gotta go check on Erin and finish putting my tree back up!
((Hugs))