His visit home....(WITH PICTURES - below)
Jason arrived home on Wednesday Dec 21, 2005 for a TWO WEEK visit. His mother picked him up from the airport and the kids and I sat anxiously awaiting him at home. It was a little after 6 pm and he called from his mom's cell phone to let us know they had gotten on the interstate heading this way. Hayden had fallen asleep on the couch, however the girls and I jumped to our feet when we heard the car pull up. He walked in the door and was greeted with hugs and kisses. It felt so good to be in his arms holding him close. After a brief reuniting with me and the girls, he walks over to the couch where Hayden was sleeping. He sits down beside him and starts to talk to Hayden. Hayden opens his eyes and smiles big at his daddy, but looks at him and starts to rub his eyes.. he looks again and then again rubs his eyes (as if he wasn't sure if what he was seeing was real or if he was dreaming)... when he realized his daddy was sitting in front of him, he jumps up into Jason's arm and gives him a big hug.

Jason's visit home was great... he is such a family man and loves to spend time with me and the kids. We had a VERY BUSY two weeks. Below I have posted some pictures of many things we did while Jason was here. I will put captions below the photos to explain each one.

Jason has since gone back to Germany to finish out his deployment. He should be home in June 2006.

Zoo Light Saffari
Zoo Light Saffari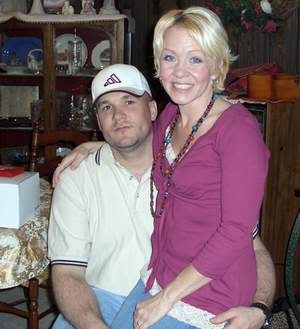 Jason and me at my mom's house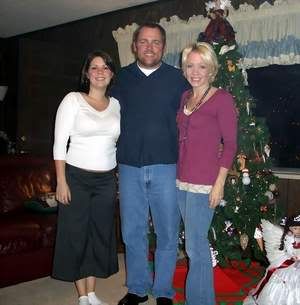 My sister Courtney, my brother Johnny, and me (at my mom's house)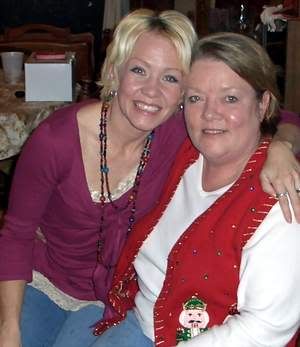 Me and my mom
Big Daddy and Hayden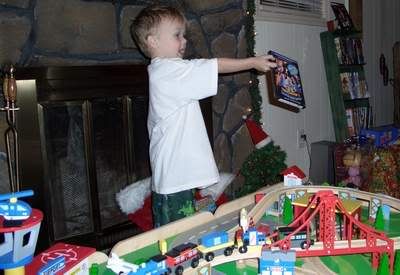 Hayden Christmas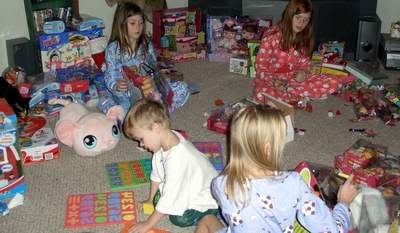 Kids Christmas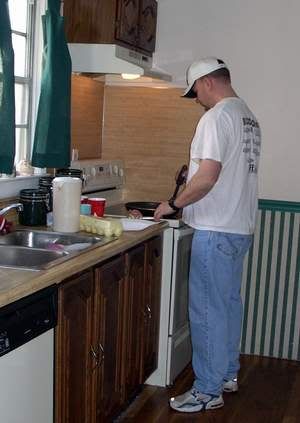 Jason cooking breakfast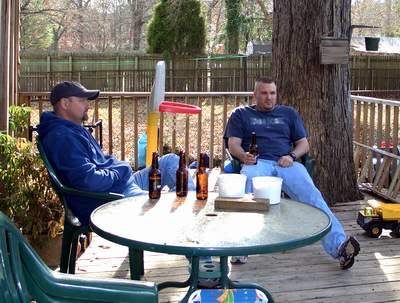 Jason relaxing with his brother Mike
A night of fireworks - New Years Eve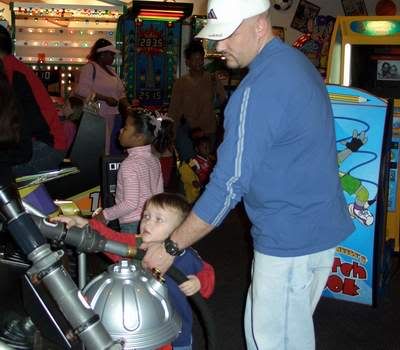 Fun at Chuckie Cheeses
Alex winning those tickets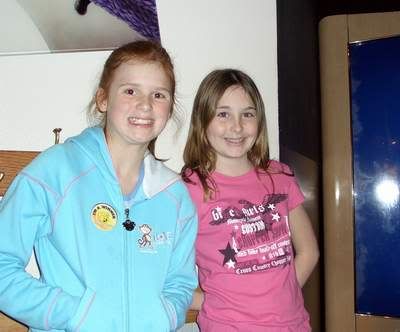 Erin and their cousin Tori at Chuckie Cheeses
Macie Bday party at Chuckie Cheeses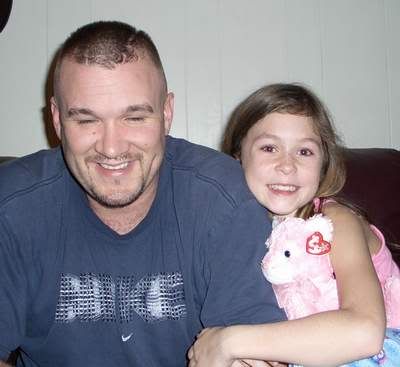 Jason and Alex
Let the wrestling begin..hehe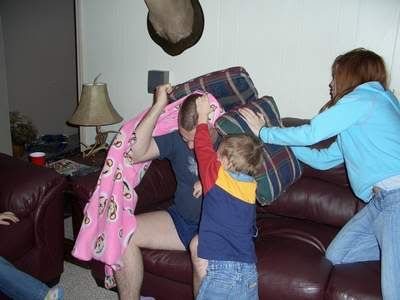 more and more wrestling.. they had such a good time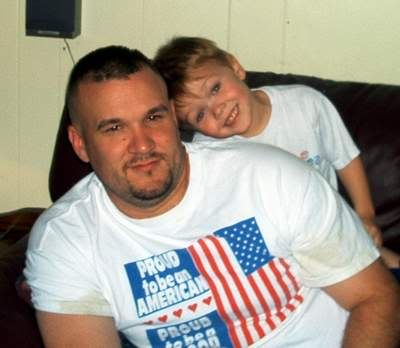 Jason and Hayden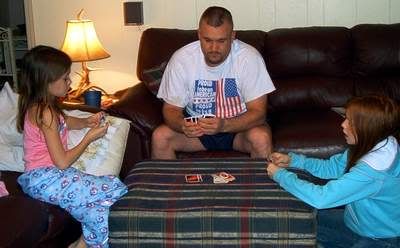 and as always... time for games. We played Unno, Scrabble, and checkers while he was home.