Anxious about Jason's return... is this NORMAL?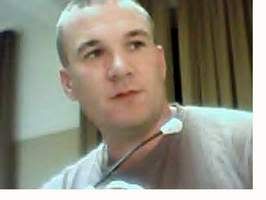 Jason has been deployed for the past 13 1/2 months. He has been home twice during his deployment (2 weeks each time). In 2 1/2 more months he will be home. How do I feel about this? Of course I am happy, I want my husband home (I want us to be a family again), but a part of me is very worried, very anxious, very unsettled. It is a scary feeling too. 16 months apart is a very long time... and of course I love my husband dearly... but for those of you who may be military and if you have ever spent a year and a half away from your spouse, learned to become independent in many things...you may understand what I'm talking about.
Here is something I found about POST-DEPLOYMENT that I found very interesting.. PLEASE READ.

Expect an adjustment period no matter how happy you are to be home and how happy your family is to have you back.


Anticipate doubts and worries. Anxiety is a predictable part of reuniting.


Expect change. Recognize that you, your spouse and your children have all changed to some degree. Everything from tastes and interests to the way the household is run may have changed. Make small, gradual changes and ease back into your role in the family. This process can take several weeks or months, depending on how long you and your family were apart and each family member's ability to cope with change and stress.


Be prepared for the reappearance of old problems. Separation does not erase problems, and problems do not solve themselves. Taking a break from the issue and stepping back may have helped you and your spouse to gain a new perspective, but the issue itself may still exist. There may also be new issues to address.


Be realistic in your expectations. Forget your fantasies, and let things happen naturally.


Share your feelings, and accept others' feelings, whatever they may be. Feelings are never right or wrong; they just are. Expect that the deployment has been difficult for everyone, and be prepared for all sorts of feelingsrelief, hope, anxiety and even resentment.


Be prepared for challenges as you try to reestablish physical intimacy with your spouse. Take your time getting reacquainted, and do not try to rush sexual relations to make up for lost time!


Take time to communicate and reconnect with your family and friends. Plan family time to help bring everyone back together. Make time for just you and your spouse. Plan some special time for you and each of your children to get reacquainted.



Be aware that you and your family have changed to some degree. Your family has had to keep goingworking, going to school, maintaining the householdin your absence, and it may take some time for you to blend back into the routine.

Keep an open mind as you re-create your role in the family. Commend your family for the good things they have done, and do not try to change routines that are working well.


Avoid a busy schedule, and make some time for yourself to get back into interests or hobbies that you missedthe positive things that bring you joy and help you relax. If you do not have good hobbies, create some.


Recognize that deployment can be very difficult, and do not be afraid to talk to someoneyour spouse, your family, your friends, a chaplainor seek professional help if you are having problems adjusting to being back.


After the initial reunion, discuss the division of chores in the household.
Be patient, and give yourself time to adjust. Recognize that you have been away for quite some time, and do not expect everything to go back to the way it was overnight.



Understand that, even if you did not find the deployment stressful or difficult, it can still have an impact on you and your family in ways that you may not realize.