Happy Birthday Hayden!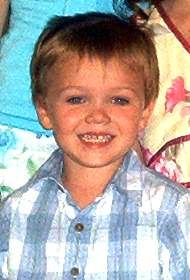 Today is my son's 4th birthday!! Happy Birthday Hayden! We love you so much! He really wanted his daddy to be home for his birthday, but as stated in a previous blog, Jason should be home in about three weeks.
However we are having a BIG birthday party for him tomorrow night at Pump It Up "The inflatable party zone" "Giant, soft, interactive, fun-filled inflatables - to bounce, slide, climb on and jump". Sounds like fun doesnt it? He is really looking forward to this.
Happy Birthday dear Hayden.